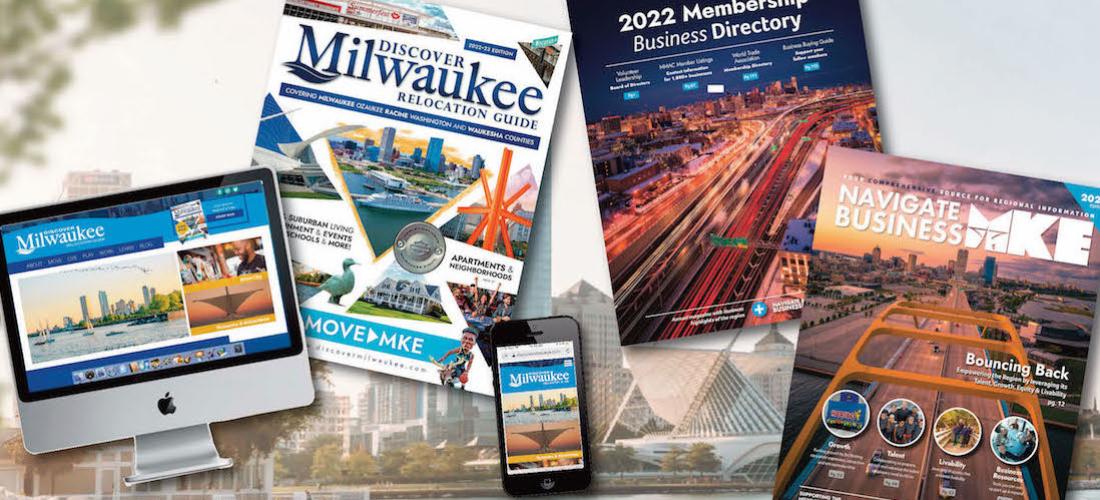 About Metro Business Publications

Metro Business Publications, a Milwaukee based custom publisher, produces outstanding publications serving the greater Milwaukee region.  Our custom publishing services include:
                         • Publishing development
                         • Editorial management
                         • Design
                         • Production
                         • Advertising sales management
                         • Circulation management
MB Publications launched The Greater Milwaukee Relocation Handbook, now Discover Milwaukee - The Greater Milwaukee Relocation Guide in 1993.  This four-color, high quality annual publication is used by area employers, real estate professionals and local Chambers of Commerce to introduce the greater Milwaukee region to newcomers. It includes detailed information on schools, homes, doctors, events and activities within the five-county metropolitan Milwaukee area.  Discover Milwaukee is "designed to take the mystery out of your move," and is the companion piece to this web site, discovermilwaukee.com
MB Publications is also the custom publisher for the annual Metropolitan Milwaukee Association of Commerce (MMAC) Membership Directory and Navigate Business MKE. The MMAC Directory covers important events and programs, with information about the MMAC's Officers, Directors and staff, and contains alphabetical and categorized sections featuring all MMAC members. The four-color section, Navigate Business MKE, is a comprehensive business resource tool that includes current business data about the Milwaukee business community. It is used as a stand-alone piece for economic development by M7, the World Trade Association and other organizations.
If you would like to know more about Metro Business Publications and the services we provide, please email Maribeth Delforge at mbdelforge@discovermilwaukee.com.
Metro Business Publications, Inc.
17145 W. Bluemound Road, Suite J-140
Brookfield, Wisconsin  53005
262-796-0224