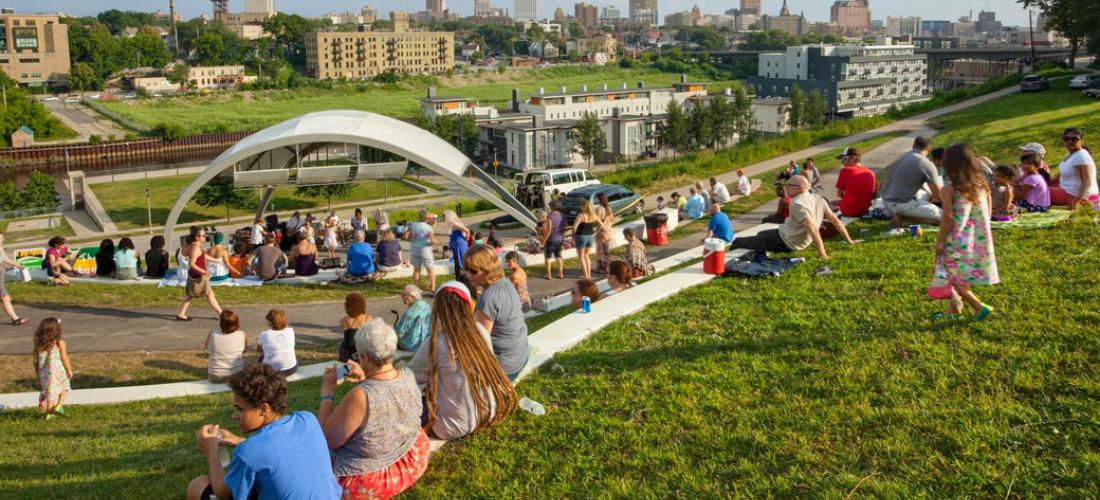 © Visit Milwaukee
How We Rank
The Magic of Milwaukee
Don't Just Take Our Word For It ... There's a Buzz About Milwaukee
"In recent years, when I tell others that I'm from Milwaukee, I'm surprised by how many respond by saying they had recently visited. Virtually all of them tell me they loved the city, and I can tell by the shock in their voices that every single one of them was surprised they had such a great time."
Cassandra Brooklyn
Daily Beast
"Wolfgang Schaefer has a saying about Milwaukee's restaurant scene that sums it up better than any outsider ever could: From comfort food to fine-dining, it's 'awesome and approachable,' a sleeping giant that doesn't take itself too seriously."
Food & Wine
"At times overshadowed by its namesake neighborhood in Chicago, Milwaukee's Bronzeville district is again distinguishing itself as a center of African American culture."
New York Times
"The city that turned beer brewing into a major industry by 1900—thanks to barons Blatz, Pabst, Schlitz and Miller—excels today because of multiple personalities. Kayak on downtown rivers, book an Edelweiss cruise along Lake Michigan's shore or simply stroll Bradford Beach."
Forbes
There are many reasons why the Milwaukee area is a good place to live. Here are a few:
     • One of America's Friendliest Cities - Travel and Leisure
     • #1 Greatest Foodie City - Huffington Post
     • #1 Top Emerging Travel Destination in the Nation - Airbnb
     • Top 10 Urban Beaches - USA Today
     • Top 15 Emerging Downtowns - Forbes
     • 5th Fastest Growing City in the Country - Our Town America
     • 5th Most Livable Large City - AARP
     • Top 12 Cities for Art - 88Nine
     • Best Cities for Money-$avvy College Grads - Credit Donkey
     • #29 Best Places to Start a Business - Inc.Com
A Perfect Size
Southeastern Wisconsin is the perfect mix of urban, suburban and rural living. The region's population – roughly 1.8 million people – is the perfect size to support professional sports teams, rich cultural offerings, world-class museums and a vibrant music scene. But it's not so big that you won't fit in. The people are friendly, work hard and like to have fun. They are immensely proud of Wisconsin and the Milwaukee Region.
And a Perfect Location
Milwaukee is ideally located in the heart of the Upper Midwest/Great Lakes region of the United States. Situated on the western shores of Lake Michigan, one of the five Great Lakes, it is a 90-minute drive from downtown Chicago, a five-hour drive from Minneapolis-St. Paul and Indianapolis, and slightly more than an hour away from Madison, the capital of Wisconsin. Wisconsin's fabled Northwoods and Michigan's Upper Peninsula are just three hours away.