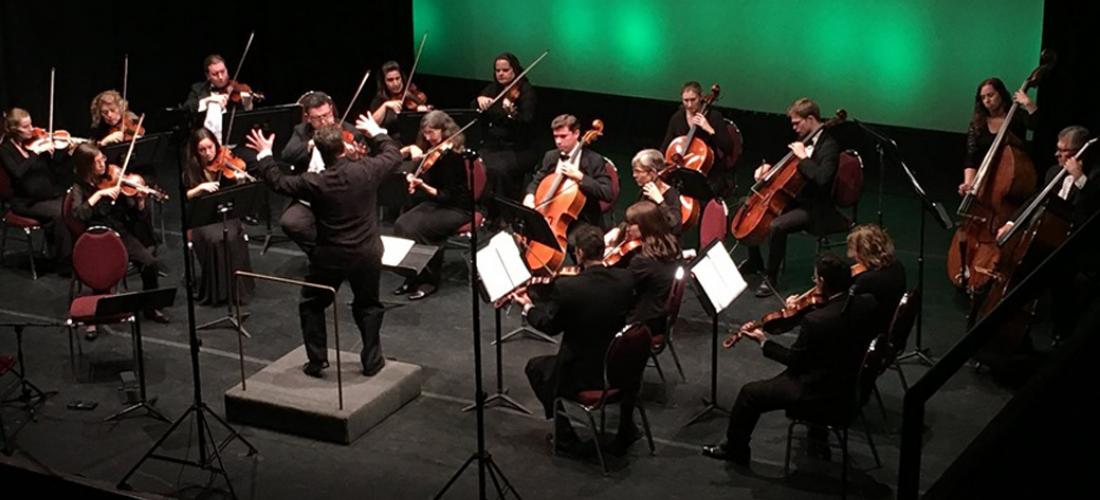 Music
Early Music Now (EMN)
759 N. Milwaukee St., Milwaukee; Historically informed presentations of music composed before 1800 from around the world. Six ensembles perform in various venues. Telephone: (414) 225-3113; www.earlymusicnow.org.
Florentine Opera Company
930 E. Burleigh St., Milwaukee; Founded in 1933, the Grammy award-winning Florentine Opera is Milwaukee's oldest performing arts organization and the sixth-oldest opera company in the U.S. The 2020-2021 Season "Interlude" features on-demand virtual performances including: Baroque Duets, Germany vs. Italy, Drinking Songs, Carols & Classics, Shakespeare, Eric Ferring with Madeline Slettedahl, Studio Artist Showcase Featuring Weill's Little Mahagonny, Liederabend, La Vie en Rose, and Voyages to France, Mexico and Italy. Also offering the Quarantine Opera Club. Outreach programs. Telephone: (414) 291-5700; www.florentineopera.org.
Milwaukee Musaik
8800 W. Bluemound Rd., Milwaukee; A consortium of diverse musicians and ensembles dedicated to original, engaging concert experiences of the classical canon juxtaposing timeless classics with the new and unfamiliar. Performances are held at The Wisconsin Conservatory of Music, 1584 N. Prospect Ave., Milwaukee. www.milwaukeemusaik.org.
Milwaukee Symphony Orchestra
1101 N. Market St., #100, Milwaukee; Among the finest in the nation, the MSO will be performing the mostly virtual, reimagined 2020-2021 season from its new home at the Bradley Symphony Center, 212 W. Wisconsin Ave., Milwaukee. Virtual subscriptions available offering access to 16 high-definition, professionally produced live broadcasts. All broadcasts will be available to subscribers on-demand following each performance. Highlights of the virtual package include The Great American Songbook, To the Mountaintop, Piazolla Centennial Celebration, Let's Dance, Celebrating Takemitsu, The Bach Effect, Musical Fireworks, Chevalier de St. Georges, Sounds of the Cinema and more! Ticket and administrative offices closed for walk-in services. Contact by phone Monday - Friday, 10am-2pm or email at tickets@mso.org.  Telephone: (414) 291-7605; www.mso.org.
Milwaukee Youth Symphony Orchestra (MYSO)
325 W. Walnut St., Milwaukee; Highly-respected and largest after-school youth orchestra in the country, with 1000 students. MYSO has served the community for more than 65 years, offering symphony orchestras, ensembles, community partnerships and enrichment programs ranging from symphony and string orchestras and jazz and steel pan bands to music theory, composition, and international tours. Performances held from October through May at a variety of local venues. Telephone: (414) 267-2950; www.myso.org.
Present Music
3720 N. Fratney St., #21, Milwaukee; Present Music is one of the nation's leading ensembles specializing in the commissioning and performance of new music. Its mission is to engage artists and audience members in imaginative and provocative experiences with new music through ensemble performance and education. Founded and based in Milwaukee since 1982, Present Music has worked closely with many of the nation's most exciting and important composers, and has firmly established one of the largest audiences for new music in the country. Offerings this year include: Phil Kline's Unsilent Night; Ablaze; 26 Little Deaths; Interplay: Kentridge & Miller; Community events: Winter Virtual Hootenanny and Musicircus free, open simultaneous performance opportunity. Performs at various venues. Telephone: (414) 217-0711; www.presentmusic.org.
Racine Symphony Orchestra  (RSO)
800 Center St., #120, Racine; Celebrating over 85 years! Performances include Masterworks Concerts, as well as summer and holiday Pops Concerts. Offering online/on-demand concerts. Telephone: (262) 636-9285 or (262) 676-2941; www.racinesymphony.org.
UWM Peck School of the Arts - Music
2400 E. Kenwood Blvd., Milwaukee; Presents a wide range of music, from small chamber ensemble concerts to large opera theatre productions, from classically leaning repertoire to progressively contemporary works. UWM's flagship music venue is the Helene Zelazo Center for the Performing Arts. Telephone: (414) 229-4308; www.uwm.edu/arts/events/category/music. 
Waukesha Choral Union
Live music classically performed at various Waukesha-area venues. Collaborations with Carroll University, secondary schools, youth choral groups, local arts organizations and congregations from communities throughout Waukesha County. Telephone (262) 238-3454; www.choralunion.org.
The Wisconsin Philharmonic
234 W. Main St., #9, Waukesha; Celebrating more than 70 years! Previous season's concerts available online. Performs at the Sharon Lynn Wilson Center for the Arts and other venues.
Telephone: (262) 547-1858; Website: www.wisphil.org.