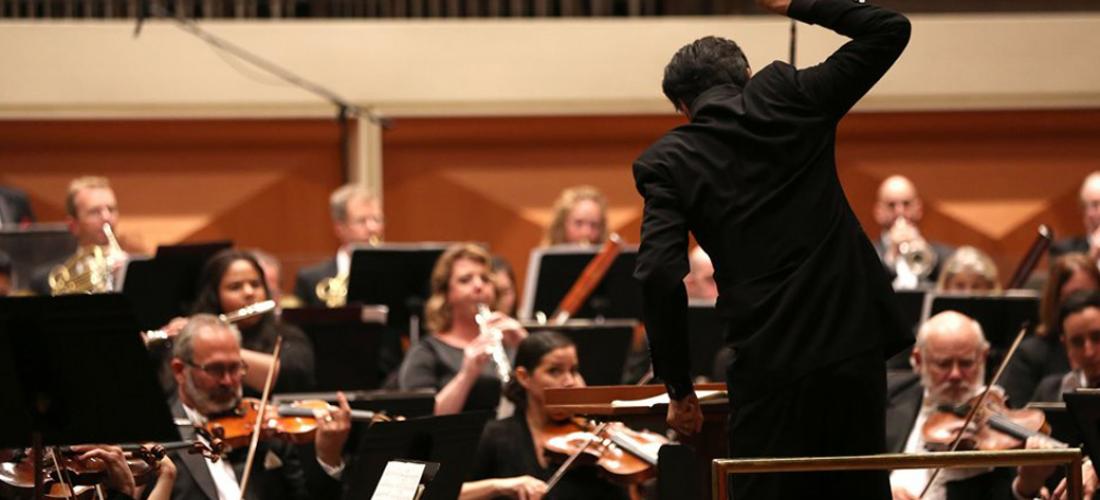 ©Jonathan Kirn
Box Offices
Marcus Center for the Performing Arts
929 N. Water St., Milwaukee; Tickets for events held at MPAC, including the touring Broadway Series and Off-Broadway shows, First Stage productions, Milwaukee Ballet performances, Florentine Opera Company operas, Black Arts MKE, the Milwaukee Youth Symphony Orchestra concerts, Rainbow Summer Reimagined, virtual events and more! The 2022-2023 Broadway season includes: Mean Girls; Pretty Woman – The Musical; Ain't Too Proud; Cats; and Roald Dahl's Charlie and the Chocolate Factory. Off-Broadway shows include: A New World: Intimate Music from Final Fantasy; A Tribute to Aretha Franklin: The Queen of Soul; Ballet Folklórico de México de Amalia Hernandez; Blue Man Group; BritBeat: A Multimedia Concert Journey Through Beatles Music History; Hiplet Ballerinas; Jersey Boys; Josh Gates Live! An Evening of Legends, Mysteries, and Tales of Adventure; Ladysmith Black Mambazo; Neil Berg's 50 Years of Rock-N-Roll; Menopause The Musical, various National Geographic LIVE shows and more! Box Office Hours: Monday-Friday 10-4; Ticketing Windows: Monday-Friday Noon-4; 1 hour prior to curtain for most performances. Telephone: (414) 273-7206; marcuscenter.org.
Miller High Life Theatre
500 W. Kilbourn Ave., Milwaukee; Downtown Milwaukee's largest theater offers 4,087 seats with excellent views of a full spectrum of live entertainment. The current season includes: Paw Patrol LIVE! "The Great Pirate Adventure" , LIVE IN CONCERT: Lord Huron, An Intimate Evening with Avant & K. Michelle; 16th Annual Valentine Weekend Laugh-a-Thon Starring Rickey Smiley; Dream Theater with Special Guest Arch Echo; Blippi The Musical; mitski with Special Guest Michelle; Fabulously Funny Comedy Festival Featuring Mike Epps; Los Ángeles Azules - 40 Años, Los Tigres del Norte; Glass Animals; An Evening with the Avett Brothers; The 9th Annual Milwaukee Blues Festival; Smokey Robinson, and Disney Princess - The Concert. Box Office Hours: Mondays-Fridays 10-5, except holidays; Summer Hours 10-2; open on event nights. Telephone: (414) 908-6035; millerhighlifetheatre.com.
Sharon Lynne Wilson Center for the Arts
3270 Mitchell Park Drive, Brookfield; Current performing arts season, as of publication, includes: Ukulele Orchestra of Great Britain; Petula Clarke Tribute; Everly Brothers Revisited and Frank Almond & Adam Neiman. Wisconsin artists are featured in the center's Green Room Series and Cafe Colonnade Concerts. Offers visual art, music, theater and dance classes, as well as lectures, special events, workshops and camps, art exhibitions and virtual resources. Annual guitar festival and Starry Nights outdoor summer concerts. Box Office Hours: Tuesday-Friday 11-6; 2 hrs. prior/30 minutes after performances. Telephone: (262) 781-9520; wilson-center.com.
Skylight Music Theatre
158 N. Broadway, Milwaukee; Performances covering the full spectrum of music theatre with fresh perspective and interesting twists in an intimate venue. 2022 offerings include: Ernest Shackleton Loves Me; Raisin; The Hunchback of Notre Dame; and the digitally streamed Being Earnest. Box Office Hours: Monday-Saturday Noon-6; 2 hours before curtain. Telephone: (414) 291-7800
skylightmusictheatre.org