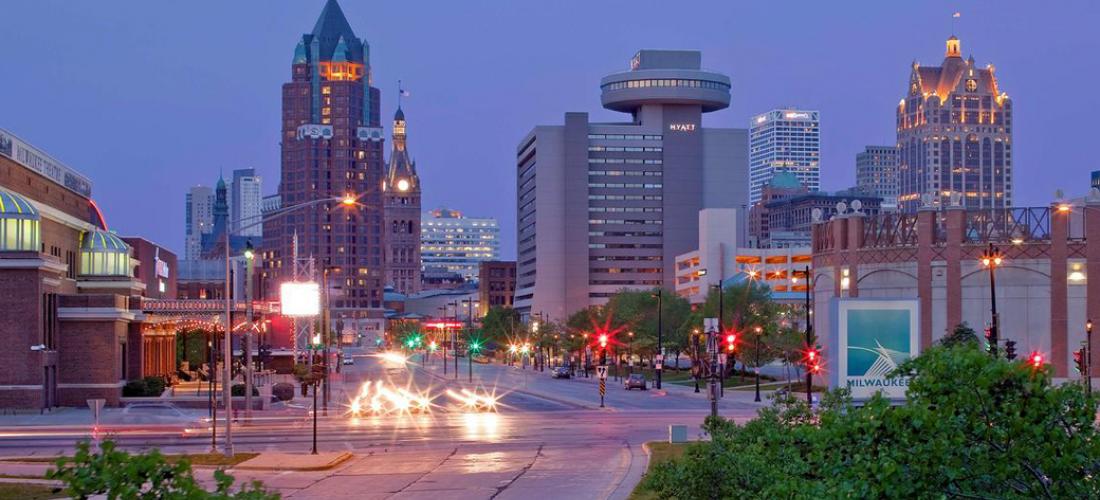 Where to Stay
Coming to Milwaukee for the first time is a pleasant surprise for many visitors. They are surprised by the highly accessible airport, the beautiful lakefront and the relative ease in getting around town (the metropolitan area enjoys one of the shortest commute times in the nation). That's not to say Milwaukee is worry-free. Like any city, there are things you will need to know for your first trip to Milwaukee, including the availability of short-term accommodations that you can use as a "home base" during your stay. There are plenty of hotels and extended-stay options in the five-county area, but because the region is a popular tourist destination, rooms can be difficult to find on short notice, especially in the summer. 
Hotel Locations
Choosing a hotel near where you will work or live will cut down on your travel time and give you more time to enjoy the region while you're here. While hotels are scattered throughout the metropolitan area, they tend to be congregated in four general areas:
Downtown Milwaukee, which is centrally located for exploring downtown Milwaukee and North Shore communities
General Mitchell International Airport, which is close to South Shore communities, including Oak Creek, Franklin and Racine
Highway 100 and I-94, which is located in the center of the metropolitan area and ideal for exploring Wauwatosa, Brookfield and Elm Grove
Moorland Road and I-94, which provides a good base for visiting western Waukesha communities, including Pewaukee and the Lake Country
Use the Communities section of Discover Milwaukee to identify which of these areas is best for you based on where you think you would like to live.
Accommodations
Selecting a temporary home can be challenging because the area has so much to offer. Milwaukee has several independent hotels and franchise properties located throughout the metropolitan area. These include traditional, single-room hotels and all-suite or extended-stay hotels, which cater to people who need a room for several nights or longer. Hotel accommodations often include such amenities as room service, car portering, valet, linen and maid service. Extended-stay properties typically have separate sleeping and living areas, as well as fully equipped kitchens for making meals. These properties are ideal for business people who need the extra room to prepare presentations and meet with colleagues, or for those who want "home-away-from-home" ambience while they search for a more permanent residence. Extended-stay hotels typically offer wi-fi, laundry facilities and fitness centers.
For a complete listing of hotels and accommodations throughout the area, please check out Visit Milwaukee.