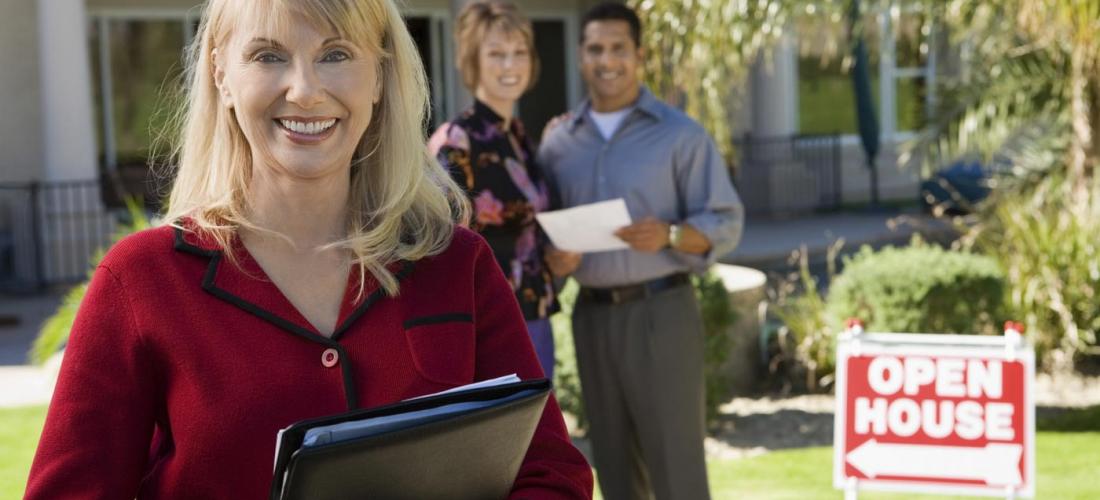 Relocation Specialists
Don't go it alone in a red-hot sales market. Work with professionals who can help.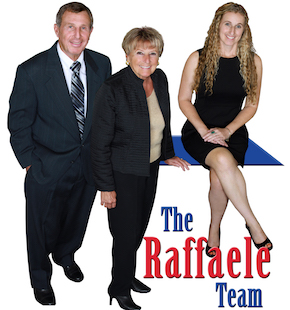 THE RAFFAELE TEAM
Professional Care - Personal Concern
RE/MAX Realty Pros
Amanda: (414) 336-5626
Doris: (414) 861-1769
Email: araffaele@remax.net
www.TheRaffaeleTeam.com
Are you thinking about a condo or single-family home? Would you prefer suburban or city living? Do you want new construction or an existing home? How much do you want to spend?
The answers to these questions will set the parameters for your home search. Your relocation specialist has the resources to help you find the best home in the best location, based on your needs and preferences, allowing you to make your house hunt as efficient as possible.
Relocation Specialist:
Knows which areas are "hot" and which areas are not
Can find properties that are not currently advertised
Knows where good schools are located and they can tell you about potential commuting issues
Helps you understand Wisconsin's unique real estate considerations, including regulations concerning buyer's agents, home inspections, counteroffers and the implications of being a "non-attorney" state, which streamlines the purchasing process 
Serves as your local point person during your home-purchase negotiations, arranges the necessary home inspections, and helps you to coordinate any repairs or updates that you want completed before you and your family move to your new home
Moving to a new area should not be a stressful experience. Working with a professional familiar with the five-county Milwaukee metropolitan area can help you find the community you are looking for and let you focus on the details most important to you.
Online websites have made it much easier to determine the price ranges of homes in a given neighborhood, but they don't offer the complete picture or the comprehensive set of tools that only a Realtor® can provide – especially for people moving into a new community. Once they understand you and your expectations, Realtors can identify the communities and neighborhoods that will provide the best fit. They can then hone in on the specific homes that meet your needs and budget.
Real Estate Agent or Realtor?
Not every real estate agent is a Realtor, who is a licensed real estate salesperson who belongs to the National Association of Realtors, the largest trade group in the country. Realtors are held to a higher ethical standard than licensed agents and must adhere to a code of ethics.
Tap into a Network
Your agent has direct access to the MLS, the members-only database for property data where home listings first appear before syndicating to online real estate sites. Listings come and go fast in the real estate world, especially these days, so agents constantly check their multiple listing service database and driving by listed homes to see what they actually look like.
Realtors have access to listings that are not available on public websites, especially those that are new to the market or not actively advertised. And, they know the people who can assist you in the process of buying a home, including mortgage brokers, real estate attorneys, home inspectors, and interior designers. This is especially important for people moving to the area.
Personalized Service
Buying a home, especially remotely, is a huge decision that typically generates a lot of questions and concerns. Not every sale goes smoothly.  Realtors provide you with a wide range of services – whether it is more information on a home, overcoming an obstacle or providing assurances about the offer you made.  Your Realtor communicates and coordinates on your behalf so you don't miss the opportunity to land your dream home due to your own busy schedule. Your agent has a fiduciary duty – a legally mandated obligation – to act in your best interest, so rest assured they'll protect your confidentiality and negotiate to the best of their ability at all times.
Providing Perspective
Because of their experience, Realtors can also help you prioritize what's important to look at in a home. They can look beyond the dated color choices and finishings to help you focus on the structural qualities that matter. Your agent can also see through professional staging and camera angles that expand room size in online listing photos, directing your attention to the fact that the stylish pad you love lacks the square footage and storage on your must-have list. Agents will help you look at homes as investments first, giving you context for whether the neighborhood appears to be appreciating in value or is on the decline, and for any features of the house that could make it difficult to resell down the line.
Paying Attention to the Details
Offers and counteroffers are an extremely important part of the transaction, as they can save or net you thousands of dollars on a sale. Yet getting to the right price requires written offers and counteroffers every step of the way. Home buying is all about negotiating and having an experienced and professional negotiator on your side who can help you get the best deal.
Buying or selling a home requires lots of forms, disclosures, and technical documents filled with acronyms and legal jargon. Realtors have the expertise to help you avoid delays or costly mistakes.
You might not be present when it's inspection time, but a good agent will be. This gives the agent an immediate knowledge of what's going on. Anything from termites, water seepage or a questionable foundation can be relayed to the buyer immediately. Real estate agents are also experts at recognizing potential code violations and how they affect the home's value so you know what you're getting into before you decide to make an offer, including home renovations that were done without permits.
Choose Your Dream Home Without Booking a Flight!
One of the great things technology has provided is the ability to virtually tour potential homes remotely. Combining technology with local expertise can greatly simplify choosing and purchasing a home.
Based on their knowledge of the area, your real estate professional can choose the properties that best meet your needs. Then you can sit down in the comfort of your home and view images from camera-equipped drones to see a comprehensive view of the property and its landscaping, as well as interior video looking at all of the home's rooms, nooks and crannies.
You can narrow your search, choose your dream home and even complete your documents securely and digitally from the comfort of your current home.
Things to Know
What is required in the state where you currently live may not be required in Wisconsin. Therefore, it is important that you work with a Realtor and consider the following:
NON-ATTORNEY STATE: Wisconsin does not require that an attorney participate in the sales process, which can save time and money. Licensed real estate agents may draft and explain state-approved forms, but cannot provide legal or financial advice outside of the information on the state-approved forms. 
BUYERS' AGENTS: Real estate agents are paid by the seller even if they represent both the buyer and the seller. However, many buyers hire their own real estate agent to represent their interests during the purchase process.
HOME INSPECTIONS: Wisconsin does not require home inspections as part of the sales process, but they are recommended. Home inspectors must be registered with the state and are prohibited from performing any repairs or maintenance on the inspected property for at least two years following the inspection.
COUNTER OFFERS: Wisconsin has an approved counter-offer form (WB-44) that the potential purchaser can use to modify the terms of the home sales agreement. Using the counter-offer form simplifies negotiations between the seller and the buyer.