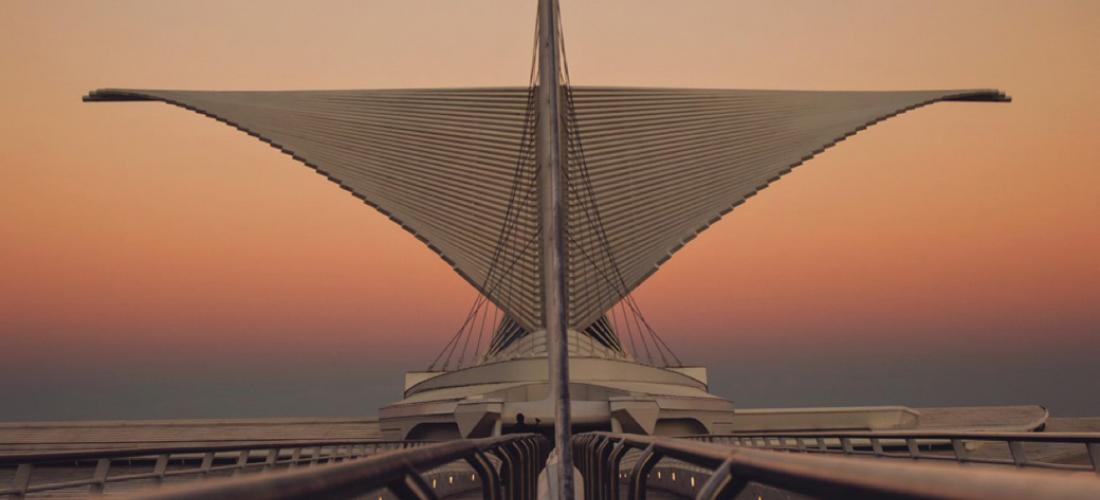 © Megan Moran
Museums & Attractions
The Milwaukee area is blessed with a variety of cultural attractions, including the Harley-Davidson Museum. Located in the Menomonee Valley just south of downtown, it details the history of the legendary motorcycle and its impact on America. Other notable Milwaukee-area museums and attractions include: 
The recently expanded Milwaukee Art Museum, includes masterpieces by Rembrandt, Durer, Picasso and Warhol. The museum's stunning Calatrava-designed addition has added a dramatic architectural signature to the lakefront.
A tradition of excellence in exhibits, education, collections and research has been the hallmark of the Milwaukee Public Museum since it was established in 1882. Permanent exhibits include multi-level displays of dinosaurs, North American Indians, a tropical rain forest, 19th-century Milwaukee neighborhoods and an environmentally controlled butterfly pavilion.
The Betty Brinn Children's Museum features hands-on exhibits for children ages 1 through 10.
Discovery World is a lakefront science and technology museum designed for young adults and children.
The Milwaukee County Zoo is one of the top zoological parks in the country. The 200-acre park is known for its open concept, which simulates the animals' natural environments by using moats to separate predators from their prey. Its Aquatic & Reptile Center includes sharks and alligators, as well as more than 200 fish that are native to Wisconsin lakes.
Those who want to test their luck will want to head to Potawatomi Hotel & Casino. Located in downtown Milwaukee, it attracts more than 6 million visitors every year and offers action 24/7 with nearly 100 table games, 3,000 slot machines, a bingo hall, poker room, off-track betting room, 500-seat theater and six unique restaurants.
Plant enthusiasts will want to explore the recently renovated Mitchell Park Horticultural Conservatory. Known locally as "The Domes," the facility consists of three 85-foot domes. One contains a desert environment, another houses tropical plants and the third features changing displays.