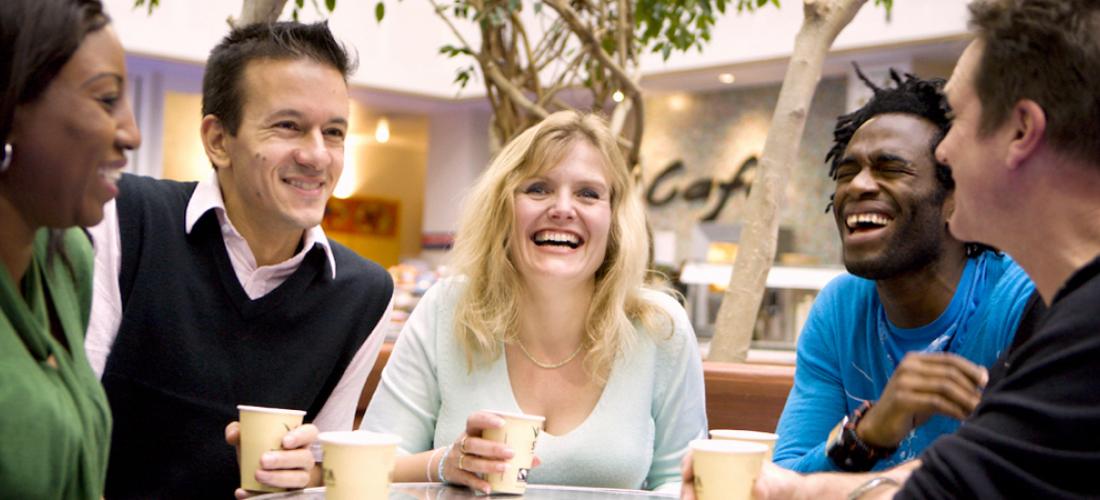 Meeting People
Tips for Connecting in your New Community.
One challenge when moving to a new community is developing friendships - even in a very friendly city such as Milwaukee. Fortunately there are ways to engage in the community and meet the people who will become your friends. Some good local resources for meeting people are milwaukeedowntown.com (click on "experience," then "Milwaukee events") and socialxmke.com (click on "events"). Following are some additional suggestions:
If you have children, get active at their schools and enroll them in recreational programs. There's no question that having children makes it easier to meet people. Interact with the parents of your children's friends. Enroll your children in park and sports programs and meet those parents as well.
Another place to meet people is at your place of worship. Offer to help at services and events, or join a committee or small group to foster new relationships.
Find people with common interests at work. Corporate wellness committees often promote groups that are centered around shared hobbies or activities, such as biking, running, hiking, etc. These groups offer the opportunity to connect with people outside of work.
Volunteer. Organizations are always looking for help. Volunteermilwaukee.org is an excellent resource for finding an opportunity that interests you.
Join a neighborhood group. Many communities, especially in the city of Milwaukee, have a community group that is actively involved with the local neighborhood. These present the ideal chance to meet neighbors and find out what is going on. Consider signing up for the NextDoor online neighborhood hub. It's useful, fun, and offers trusted, verified connections for realtime local news, information, goods and services. Visit the website (nextdoor.com) or download the NextDoor App to join. Further build connections in the Facebook group and on Instagram (@nextdoor).
Get involved in professional organizations. Almost every profession has a trade organization with a local chapter. Newaukee (newaukee.com) and FUEL Milwaukee (fuelmilwaukee.org) connect young adults with events.