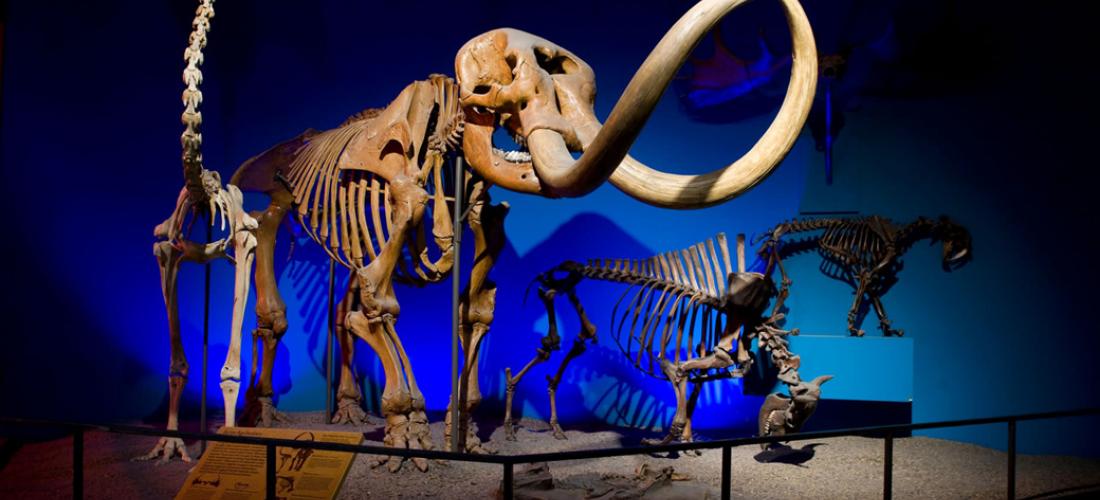 © Visit Milwaukee
General Interest Museums
Betty Brinn Children's Museum
929 E. Wisconsin Ave., Milwaukee; The Milwaukee area's only museum designed specifically for children ages 10 and younger, where children and grown-ups learn alongside each other. Features hands-on, interactive exhibits, such as Velocity, Let's Play Railway™, Home Town, Science CITY, Pocket Park, Be A Maker Space and more! Sensory-friendly sessions, special events and pop-up play. Playtimes: Wednesday-Monday 9:30-4:30; closed Tuesdays. Families enjoy free admission the 3rd Thursday of every month from 9:30 am-7:00 pm. Telephone: (414) 390-5437; bbcmkids.org.
Discovery World Science + Technology Center
500 N. Harbor Dr., Milwaukee; Milwaukee's premiere science and technology center offers fun and learning for the whole family. Explore interactive exhibits, including: All Aboard!, a new model railroading exhibit that explores the science behind trains; Automation Everywhere; Big, a Caterpillar experience; The Challenge, a replica of a 19th-century Great Lakes schooner; Clean Air Trek, a hybrid vehicle exploration; Great Lakes Future; Innovation Station; Milwaukee Muscle; Les Paul's House of Sound ; the Reiman Aquarium; and the Virtual Explorer virtual reality  exhibit. Design It! Lab creative space is open on Saturdays & Sundays. Hours: Wednesday-Sunday 9-4. Telephone: (414) 765-9966; discoveryworld.org.
Harley-Davidson Museum
400 W. Canal St., Milwaukee; Offers a glimpse of American history and culture through the successes and trials of an iconic American company started in a Milwaukee garage. Exhibits, events and tours. Virtual gallery talks on Thursdays. MOTOR Bar & Restaurant onsite.
Hours: Thursday-Monday 10-5. Telephone: (877) 436-8738; h-dmuseum.com.
Logic Puzzle Museum
533 Milwaukee Ave., Burlington; More than 60-plus hands-on logic and brain puzzles to work and solve for families, adults, school groups, youth and scout groups, for ages 5-105. Annual events include: Mystery Objects, International Tongue Twister Contest, Brain Twister Day, Tangram Celebration, Sam Loyd "Puzzleman" Birthday. Gift shop open year-round. Call for hours. Telephone: (262) 763-3946; logicpuzzlemuseum.org.
Milwaukee Public Museum
800 W. Wells St., Milwaukee; Life-size dioramas, renowned permanent exhibitions, hands-on and interactive experiences, and special traveling exhibits. 150,000 square feet of exhibit space enable visitors to travel back more than 65 million years to the land of dinosaurs, gaze at ancient civilizations and see real mummies. Surround yourself with the sound and feel of the tropical rainforest, walk the "Streets of Old Milwaukee" to experience the city at the turn of the 20th century, watch a butterfly wriggle out of its chrysalis in the two-story butterfly vivarium and witness a modern-day pow-wow. In-person and virtual tours, exhibitions and events. Hours: Wednesday-Monday 10-5; closed Tuesdays. Telephone: (414) 278-2728; mpm.edu.
The Daniel M. Soref Dome Theater & Planetarium
800 W. Wells St., Milwaukee; Visitors can experience 3D films, planetarium programs and screen shows on a six-story-tall screen with digital surround sound at the first venue in the world to debut Digistar 6 technology! A 23-minute planetarium program or a 45-minute giant-screen film is included with Milwaukee Public Museum general admission or membership! Shows rotate throughout the day/see website for schedule.
Telephone: (414) 278-2702; mpm.edu.
Spinning Top & Yo-Yo Museum
533 Milwaukee Ave., Burlington; Features 35 hands-on toy tops and top games; a 2,000 item exhibit of tops, yo-yos, and gyroscopes from around the world; plus a live presentation by a top expert. Events include Annual Yo-Yo & Skill Toy Convention, Yo-Yo Summer Day Camp, and gyroscope contest. Yo-Yo classes and old-fashioned top-spinning classes are offered for groups and birthday parties. Call for hours. Telephone: (262) 763-3946; topmuseum.org.
War Memorial Center
750 N. Lincoln Memorial Dr., Milwaukee; The architectural landmark on Milwaukee's lakefront stands as a memorial to those who died in service, served or are currently serving in the U.S. Armed Services. Original World War I and World War II poster collection, eternal flame and reflecting pool, Purple Heart Memorial, 9/11 Memorial and Fox Company Memorial. Educational programs. Hours: 8-6 daily (Labor Day to Memorial Day): 8-8 daily (Memorial Day to Labor Day). Telephone: (414) 273-5533; warmemorialcenter.org.
Wisconsin Automotive Museum
147 N. Rural St., Hartford; Wisconsin's largest auto museum houses more than 115 vehicles, including Studebakers, Kaisers, Fords and the world's largest collection of Kissel automobiles, which were built in Hartford between 1906 and 1931. Exhibits feature gas pumps, signs, license plates, oil cans and other petroliana; outboard engines; and a 1913 Soo Line steam locomotive. Wednesday-Saturday 10-5. Wednesday-Saturday 10-5. Telephone: (262) 673-7999; wisconsinautomuseum.com.