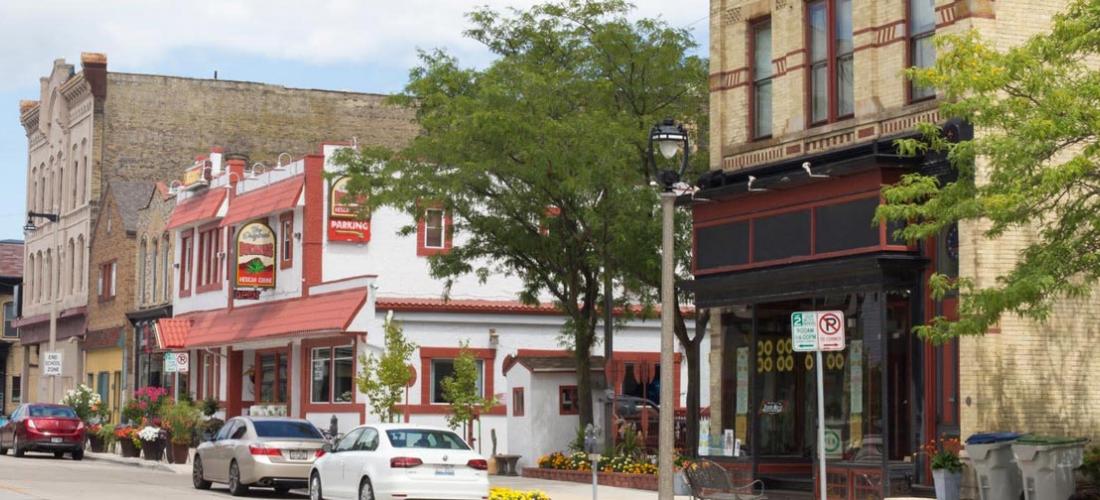 © Visit Milwaukee
Apartments: Walker's Point/Fifth Ward/Bayview
Rooted in its storied history as a fur-trading post dating back to 1835, Walker's Point displays an edgy, industrial riverside environment that embraces a modern, urban lifestyle with a diverse demographic. Its LGBTQ community lends vibrancy to the neighborhood, as does its overarching Latino flavor.This exciting amalgamation is complemented by diversity in the local food culture as well.
It's a foodie oasis with locally sourced, award-winning artisanal kitchens that serve up innovative dishes for discriminating palates and many residents enjoy participating in culinary arts programs. Craft distilleries and breweries add spirited fun, as do local coffee roasted at Anodyne and the popular artisan ice cream served at Purple Door. Look no further than Walker's Point and the Fifth Ward for the area's best LGBTQ clubs, eccentric bars such as the frontiersmen-inspired Boone & Crockett, swing dance events, Jazz or Blues performances, comedy shows, and more. Committed to green and sustainable development, it features repurposed architecture, a noteworthy collection of antiques dealers and vintage retailers, river access at Milwaukee Kayak Company, and is the site of the University of Wisconsin-Milwaukee's School of Freshwater Science.
Just over the golden arches of the Harbor District's Hoan Bridge, you discover the whimsical, eclectic community known as Bay View. Situated on the southern end of Milwaukee's urban tract, and nestled on the Lake Michigan shoreline, Bay View is a magnet for young professionals and young families. Lakeside trails, beer gardens, shady streets, a thriving farmers' market and maker fair, hip and eclectic venues for art, music and theater, craft brewers and culinary gems grace this lakeside community.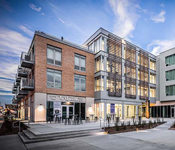 1320 S. 1st Street, Walker's Point/Fifth Ward: For the ultimate blend of easy living within a commercial and entertainment district, look no further! Connected Freshwater Plaza offers residents a mix of uses from groceries to coffee and lifestyle-essential retail within footsteps of your home.  The fourth-floor clubhouse with attached rooftop terrace overlooks the inner harbor gateway. Double your enjoyment and leisure with the outdoor fireplace and barbecue station! Floor plans include studios, 1- or 2- bedroom plans with balcony or patio. 76 apartments, with rents starting at $925. A Wangard Community.
Telephone: (414) 581-0100. Email: info@freshwaterapt.com