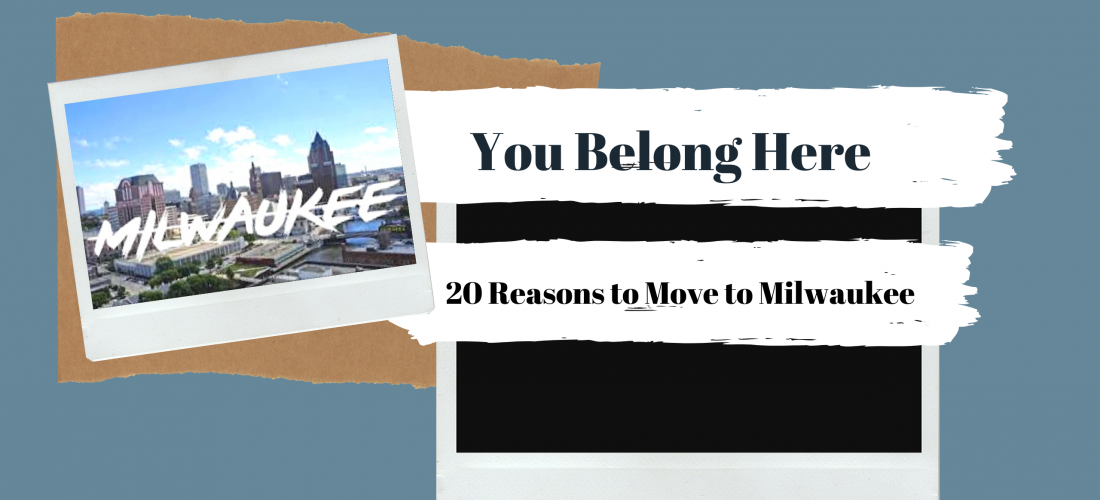 You Belong Here - 20 Reasons to Move to Milwaukee
1. We are a Coastal City
And our city comes with a view!  Milwaukee sits on the southwest shore of Lake Michigan and, to the surprise of newcomers, offers numerous beaches (some include very hidden gems that locals don't even know about.)  We love our summers and spend the majority of them outside. In fact, there is a large list of beachy events and activities for you to enjoy. These include canoeing, paddle boarding, and paddleboat rentals, beach volleyball and yoga, sandcastle-making contests, fishing rentals, and so much more.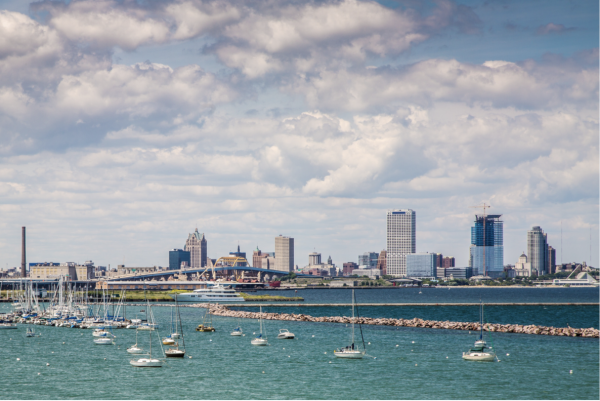 2. Outdoor Fun: City Parks
You'll get outside and enjoy all four seasons in Milwaukee! One fun place to find peace in a good book, or enjoy a picnic with the family is at one of Milwaukee's 140 parks, which cover more than 15,000 acres of land. One of Milwaukee's favorite parks was even designed by the same architect that designed Central Park in New York City. Frederick Law Olmsted designed Lake Park, and what he called "Shore Drive", which later became Lincoln Memorial Drive. The history of this park dates back to 1893 when Olmsted came to visit Milwaukee and designed the beautiful park that is loved by so many Milwaukeeans today. That's right; even in the middle of a big, metropolitan city, there is green land to escape life's craziness and relax. 
3. Milwaukee is Home to the Largest Music Festival in the World- Summerfest
This two-week festival is the highlight of the summer and one you don't want to miss. Close to 900,000 people from across the country come to Milwaukee to hear their favorite artists and bands while enjoying local Milwaukee food and beverages. The festival grounds are along Lake Michigan giving the event a nice lake effect chill on the hot summer days. There is a musical act for everyone to enjoy on one of twelve stages where artists perform simultaneously throughout the day and night. In recent years, some of the highlight performers have included Thomas Rhett, Jason Aldean, Lil Wayne, Jennifer Lopez, Lionel Richie, Marshmello, Halsey, Imagine Dragons, Dave Mathews Band, Red Hot Chili Peppers, Bob Dylan, Future, and many more.
Visit Summerfest.com for a full list of performance lineups from previous years.

Exciting news: The 55th edition of the festival will take place over three consecutive weekends, June 22-24th, June 29-July 1st, and July 6-8th, 2023 and feature over 800 performances on 12 stages along the shores of Lake Michigan. The full Headliner announcement will be sometime in Spring 2023!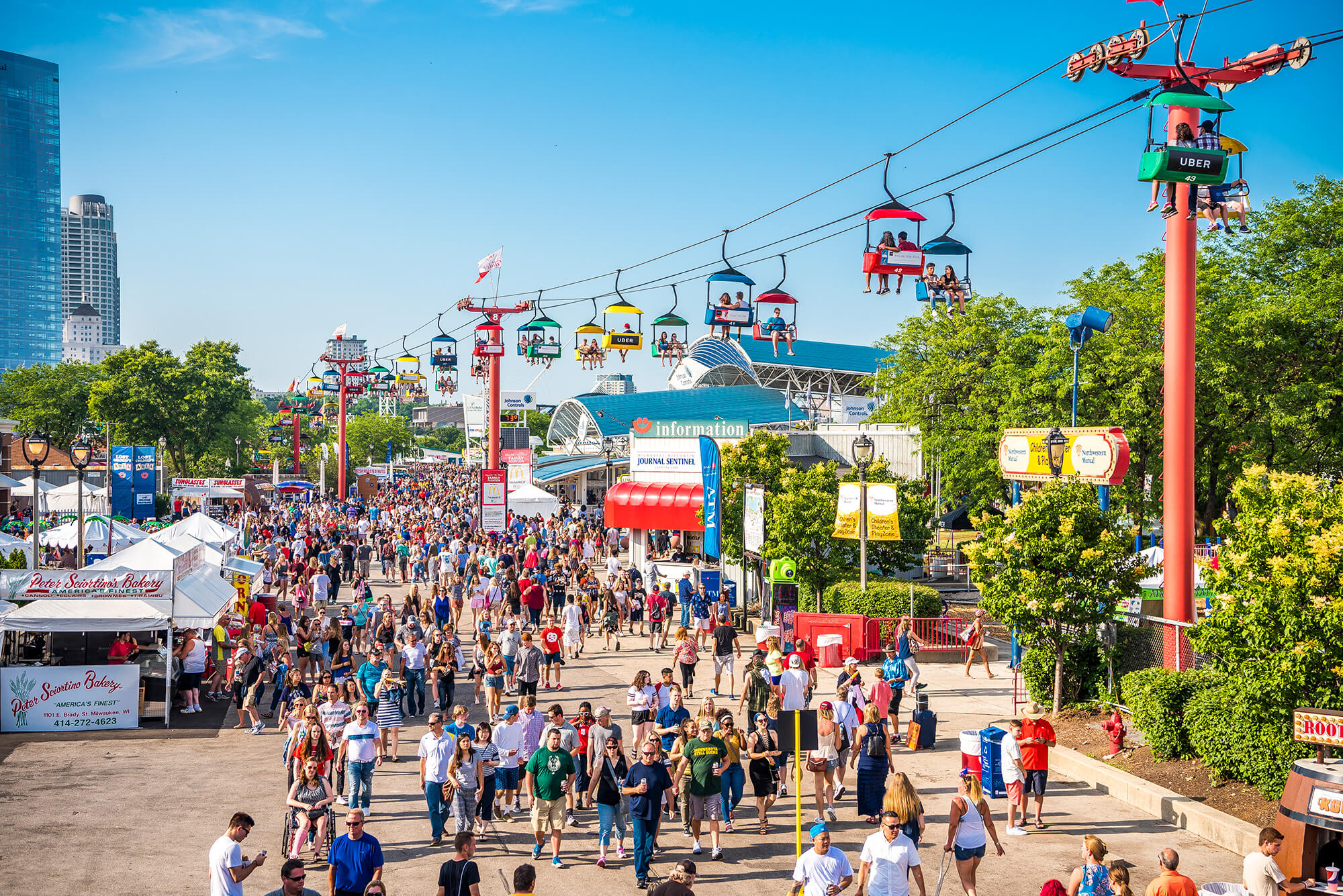 4. Midwestern Hospitality
The Midwest is known for having people with the very best attitude, especially here in Milwaukee. We are a big city and we have big hearts, unlike other large cities where the people who walk past you won't look twice.  In fact, regular visitors from Illinois who cross the state line when the Cubs are in town find that, rivalry aside, we find the best way to welcome them to our city. Take a walk down a Milwaukee street and you'll be greeted by friendly strangers walking by, cute puppies, and all sorts of welcoming residents.
Fun fact: In 2020 LawnStar.com named Milwaukee "the 13th most giving community."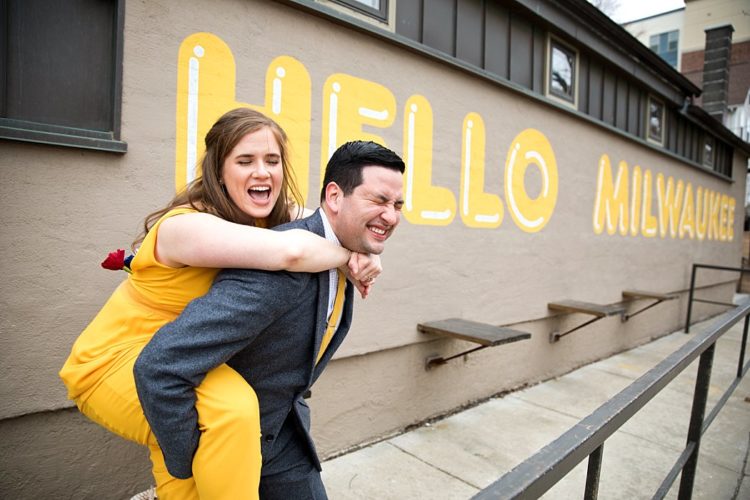 5. It's Foodie Heaven 
The Milwaukee food scene continues to grow with more options for exotic taste buds and wild appetites. Numerous Milwaukee restaurants receive national awards and recognition for their culinary talent, including restaurant and chef awards given by the James Beard Foundation. James Beard Awards were given to Bartolotta's Lake Park Bistro for" Best French Restaurant in the Midwest", Ardent for "The Nation's Best New Restaurant", and Bavette La Boucheriefor "Best Café & Deli in the Midwest."
Other great places to eat in Milwaukee include our wonderful food halls. The Milwaukee Public Market is a food staple of Milwaukee. This Third Ward market includes restaurants, cafés, and bakeries leaving you options on end to choose from.  Another great food hall is Crossroads Collective on the East Side. This food hall features some of Milwaukee's favorite restaurants all in one building and offers a quick and easy bite for lunch or dinner.
The options for foodies are truly endless in the city of Milwaukee.
Fun fact: In 2014, Huffington Post named Milwaukee "the #1 Greatest Foodie City."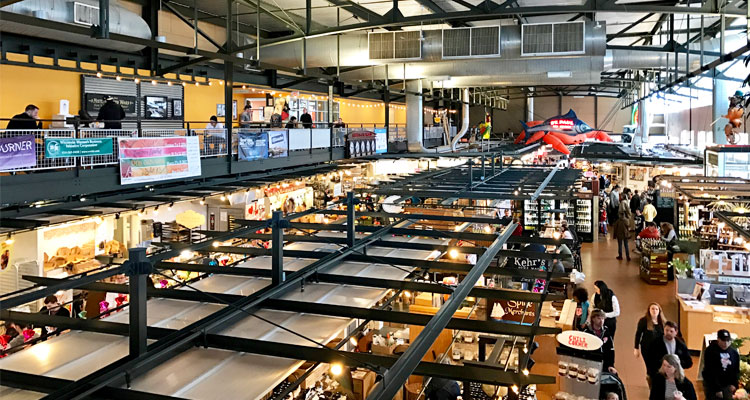 6. Work-Life Balance
You'll find urban living and a Midwest ambiance combine to provide an ideal work-life balance for modern living.  Short commute times, big city amenities, diverse and affordable neighborhoods, below-average cost of living, an abundance of natural resources and a nationally recognized education system all come together during an unprecedented time of opportunity and growth.  What are you waiting for?
7. We're the Brew City
If you are a beer drinker, there's no doubt you have heard of Milwaukee. Our city is proud of our brewing heritage; in fact, we love brewing so much that we even named our baseball team the Brewers!  Milwaukee is becoming well known for the craft brewing that happens here using local ingredients from the Midwest. The city that produces beer is a city that drinks beer, and we like to think of it as a bonding event!  Schedule a family brewery tour at one of our many breweries, enjoy a beer flight at numerous Milwaukee restaurants, or buy yourself a six-pack and enjoy it on your balcony or patio on a nice day!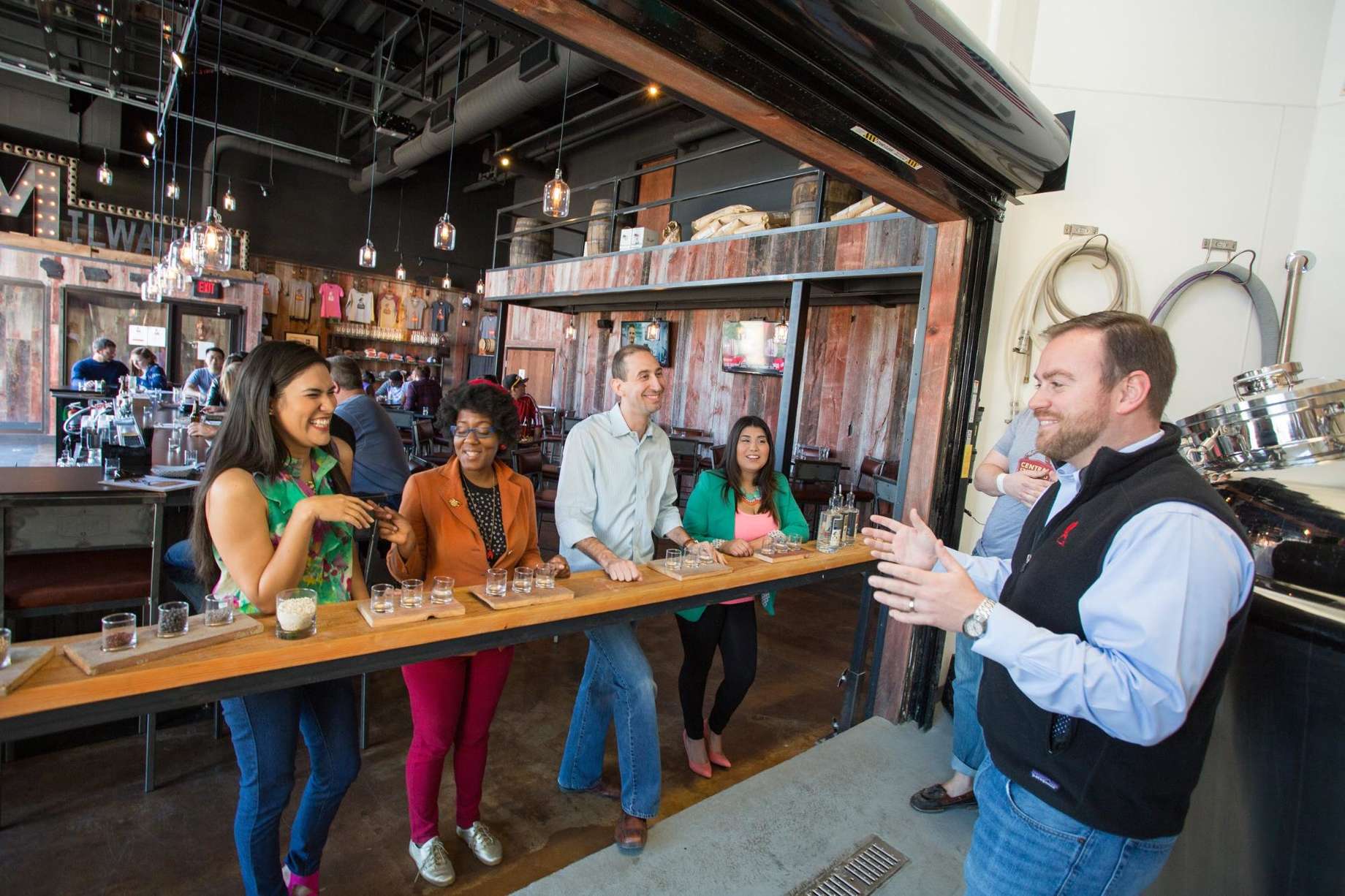 8. We are Major League
The Milwaukee Brewers have stepped their game up a notch in the past few seasons, giving Milwaukee something to talk about.  Our MVP, Christian Yelich, always makes a home game worth going to with the high chance he'll hit a home run, or two. If you are new to tailgating, what happens outside of the stadium is unlike tailgating anywhere else. Milwaukeeans do tailgating the right way, with Klement's hot dogs and brats, burgers, and don't forget about enjoying a Miller Lite outside of American Family Field (formerly Miller Park). In Milwaukee, tailgating is an essential part of going to the game!
March 30th marks Opening Day for the Milwaukee Brewers 2023 season!
9. Our City Comes Together for our NBA Team- Ever Heard of Giannis?
The Milwaukee Bucks used to be an underdog team in the NBA until recently – now they have given every team they've played a run for their money.In the 2021-2022 season, The Milwaukee Bucks won the 2021 NBA Finals against the Phoenix Suns. The team worked hard all season to train hard, work together as a team, and ultimately bring home the win! Milwaukee has surely lit up with the Bucks' success, not to mention the success of two-time NBA MVP winner, Giannis Antetokounmpo. The city has been celebrating each win and even loss together in the most humble ways. The new arena, the Fiserv Forum hosts entertainment inside and out for those watching the game at the arena and outside of it at the beer garden, where thousands of fans gathered the past two years to support the Bucks during the playoffs, or at one of the many restaurants and bars in the new Deer District.
update: This photo was captured from the 2018-19 playoffs prior to covid-10 restrictions. Please visit thedeerdistrict.com to review current covid-19 protocols for viewing.
10. We Are a Great College Town
Southeastern Wisconsin is home to more than two dozen public and private four-year colleges, with more than 68,000 students enrolled. Two schools – the University of Wisconsin-Milwaukee and Marquette University—account for half of the students enrolled in the five-county area.
Marquette University has students from across the world.  It is not uncommon for students to come from out of town to Milwaukee to attend Marquette and stay in Milwaukee after graduation. Marquette also has a great alumni program with great connections and networking. The University of Wisconsin Milwaukee is the second-largest campus in the University of Wisconsin system.  This school has many majors and programs; however, the Milwaukee Film School is well known and thriving, allowing students to take part in the Milwaukee Film Festival, a huge Milwaukee event. UWM also has the only division one baseball team in the state. MIAD is a great school for aspiring artists who are often given the opportunity to participate in local art shows and fairs. Fun fact:  MIAD students designed the cups for Milwaukee's beloved coffee shop, Colectivo.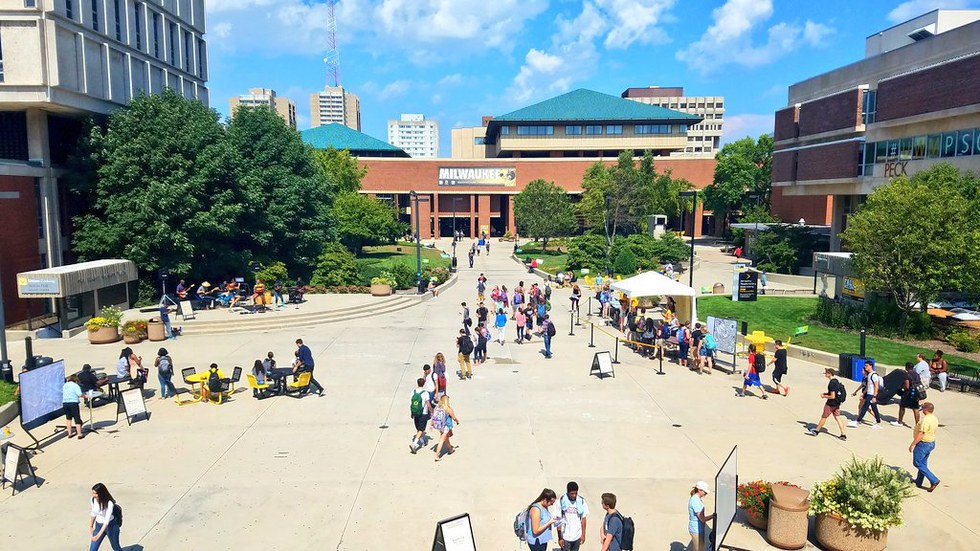 11. Motor City, Home of Harley Davidson
Harley Davidson motorcycles have been around for more than 100 years, and it all started in Milwaukee. You can visit the Harley Davidson Museum near downtown for a history-filled tour on a 20-acre, park-like, campus. The museum hosts many special events and rotating exhibits so you can experience something new each time you visit. The museum's restaurant, MOTOR, offers daily specials that will have you wanting to come back again. Harley Fest is a major Milwaukee event hosted every year over Labor Day and attracts thousands of Harley enthusiasts from around the world and includes days of bike shows, concerts, giveaways, food, and so much more. 

12. More Music, More Fun
While Milwaukee is known for the world's largest music festival, Summerfest, the city also hosts a variety of music-related events throughout the year.  Some favorite music events in the summer are Jazz in the Park, held on Thursdays in the summer at Cathedral Square Park, and Chill on the Hill in Bayview.  Both music events offer a free night of live and local music in a Milwaukee park. This is your night to eat, drink and be merry! There are also concerts scheduled throughout the year at local venues including The Oriental Theater, Shank Hall, The Riverside Theater, The Fiserv Forum, and The Rave Eagles Club.
13. Getting Around is Easy
Getting around town is easier than ever with the new Milwaukee streetcar, "The Hop." Hop on and go from the Milwaukee intermodal station to downtown, the Historic Third Ward, (home of the Milwaukee Public Market) or the lower east side. This is a free ride courtesy of Potawatomi Casino! Bublr Bikes are also an easy way to get around town. Look for the light blue bikes at one of the 30+ locations and ride to whatever other station you want. The bikes are on a pay-as-you-go system, or you may purchase a 24-hour pass, a 30-day pass, or an annual pass. The mobile app makes it easy to locate bikes and stations.
Another form of transportation that makes it easy to get around the city is the Milwaukee County Transit System. You can purchase an M-card good for a daily, weekly or monthly pass online or at one of 90+ locations around the city. Download the MCTS app to locate stops and schedules.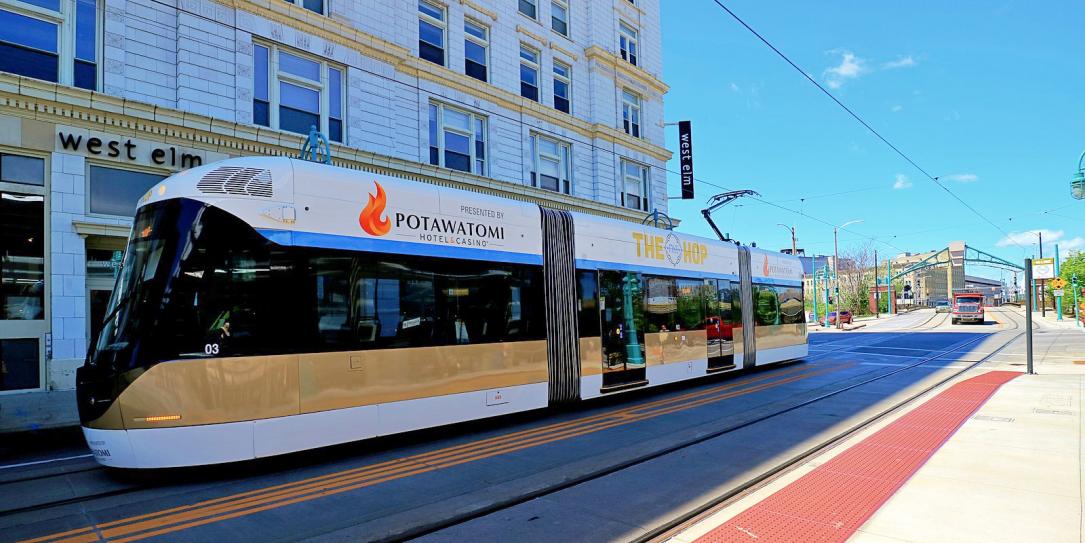 14. We Celebrate Diversity
No single neighborhood in Milwaukee is the same, and you'll soon find we celebrate many diverse backgrounds and ethnicities through the food scene, music scene, and festivals, including Milwaukee Pridefest.  This annual, weekend event is celebrated on the Summerfest grounds and is filled with concerts, food, and a whole lot of pride. Milwaukee is also proud to host ethnic festivals celebrating different cultures. These festivals include Juneteenth Day, German Fest, Polish Fest, Greek Fest, Festa Italiana, Milwaukee Irish Fest, Indian Summer Festival, and Bastille Days.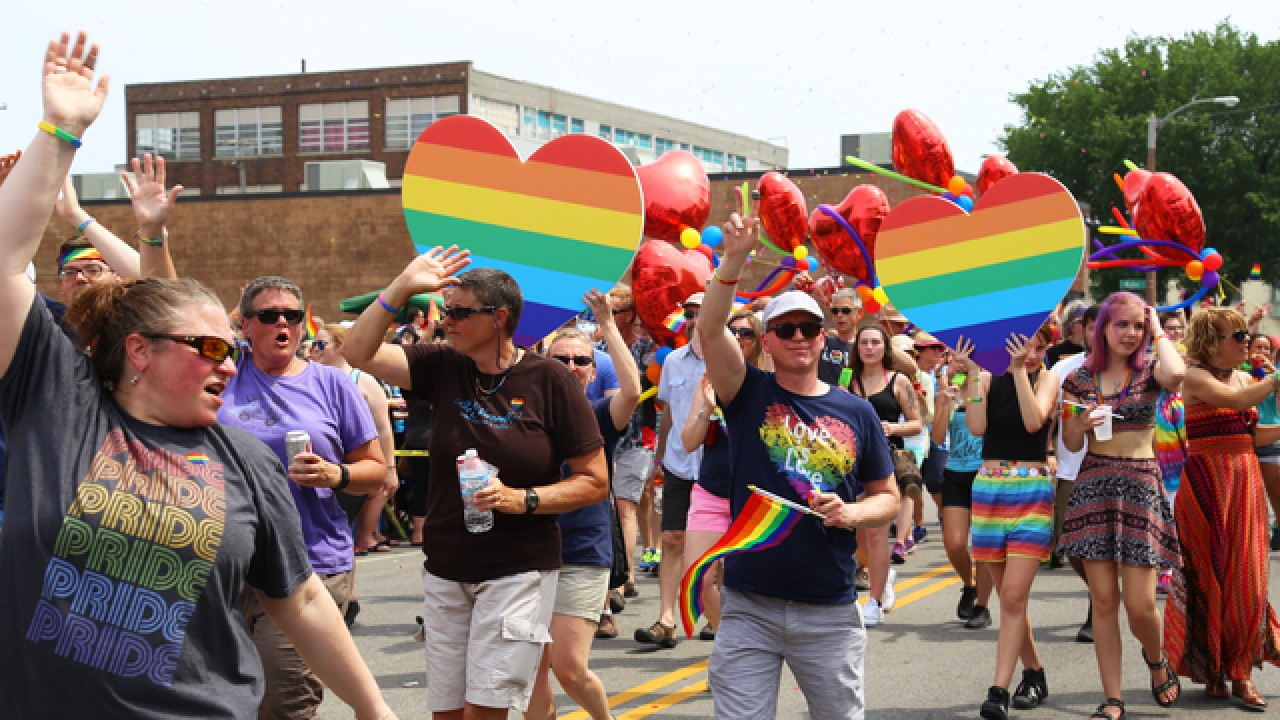 15. Fun and Exciting Night Life
From trendy nightclubs to outdoor bars, Milwaukee lets you pick how you party. The downtown night scene is sophisticated with many rooftop bars which allow you to see different views of the city, while Brady Street has a relaxed and hipster vibe. Water Street is filled with fun bars including one that lets you ride a mechanical bull. Milwaukee has also recently added fun and interactive bars, including axe throwing and arcade bars - you're never too old to play these types of games. Whatever mood you're in, there is a Milwaukee bar for you.  
16. Iconic City Landmarks
Everyone knows the Milwaukee Art Museum is a Milwaukee landmark with the famous moving winged Calatrava, but there are other hidden gems around the city that also represent Milwaukee. The Calling is the big orange sculpture outside of the Milwaukee Art Museum that is a classic spot for a selfie/ photo. The Bronze Fonz is another classic Milwaukee sculpture featured downtown. The Fonz sits along the Milwaukee River for Milwaukeeans to reminisce about the classic television show "Happy Days", set in 1950s Milwaukee. These landmarks are part of our identity and are synonymous with Milwaukee around the globe.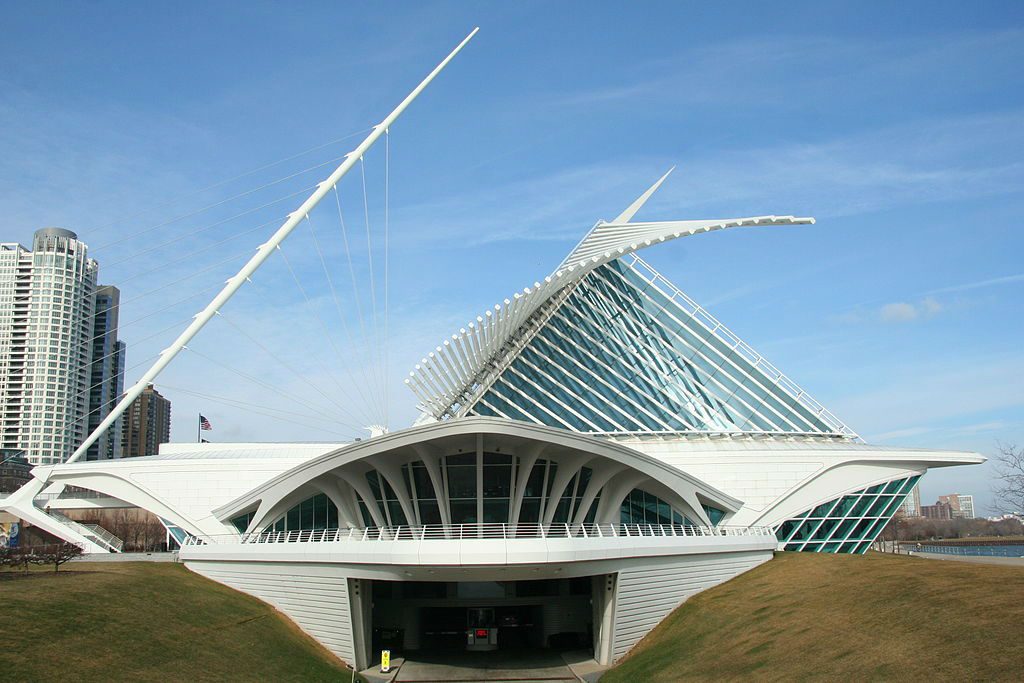 17. Dairy Land and Brew City Make the Best Combo
You've probably heard that here in Wisconsin we do dairy in a big way! It's s not just the farmers who enjoy it, us city folk do, too.  Of course, we love ice cream, but you'll need to learn about another dietary staple, frozen custard.  Kopp's and Leon's are some of Milwaukee local's favorite spots for a scoop or two on a sunny day. (Well, any day, actually!) And then, you guessed it, there's the cheese. Wisconsinites will find an excuse to add cheese to just about anything, including our cocktails! That's right, even your Bloody Mary will have at least a block of cheese on it, or a cheese whip, or even a fried cheese curd!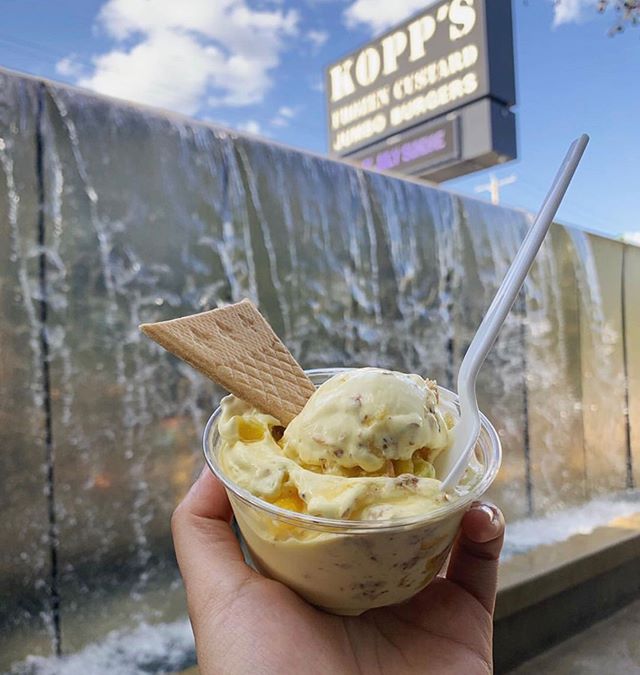 18. Bloody Marys Are Taken To an Extreme Level
Speaking of Bloody Marys, when you need a little "hair of the dog", the Bloody Mary is the perfect solution for your Sunday scaries, and no one does Bloodies like Milwaukee. Want a burger for lunch? Great because it comes on top of your bloody.  Or a hot dog? Pickle? Roasted turkey? The possibilities are truly endless, but it doesn't stop there. Milwaukeeans believe every Bloody Mary should be served with a beer chaser of your choice.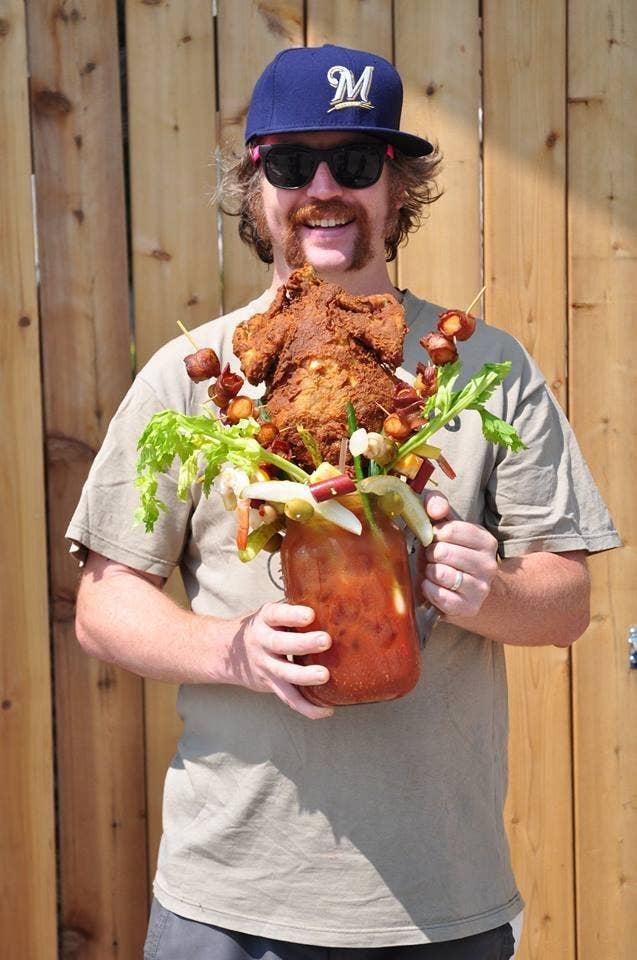 19. There is Always Something to Do
From beer crawls to street festivals, Milwaukee always has something fun going. In the summer specifically, there is an activity for everyone to enjoy. If you like music, there is an event for you. Like running? There are plenty of 5k runs.  Try the Color Run, the Bubble Run, the Glow Run and more advanced runs like the annual Milwaukee Marathon. Like eating? Milwaukee is known for its food festivals, which often are hosted at the State Fair Grounds.  There are even festivals to celebrate your ethnic background at the State Fair Grounds including German Fest, Polish Fest, Irish Fest, Festa Italiana, Bastille Days and Mexican Fiesta.
20. Hands-on Fun for the Kids
Milwaukee is filled with museums that are always a fun time for the kids. There are often special discounts or even free admission days to make it affordable for everyone.  The Milwaukee Art Museum is filled with 30,000 + items of artwork and even has a station for children to get in touch with their creative side and participate in different art projects. The Milwaukee Public Museum features a packed history lesson on old Historic Milwaukee. Discovery World is the place to explore different sciences and learn about Lake Michigan and the creatures inside of it. The Betty Brinn Children's Museum is a fun, hands-on play and interactive learning destination.  You won't hear "I'm bored" in MKE!